Hedge or Tree cutting and trimming in Dublin
Tree removal
Whether you need a dying branch of a tree removed or indeed the whole tree itself, we can help. If access for removing the branches is a problem, we can cut and shred the vegetation on site. Alternatively, if you would like to keep any useful wood for solid fuel, we are happy to cut it down into fire sized logs, and take care of any left over branches etc.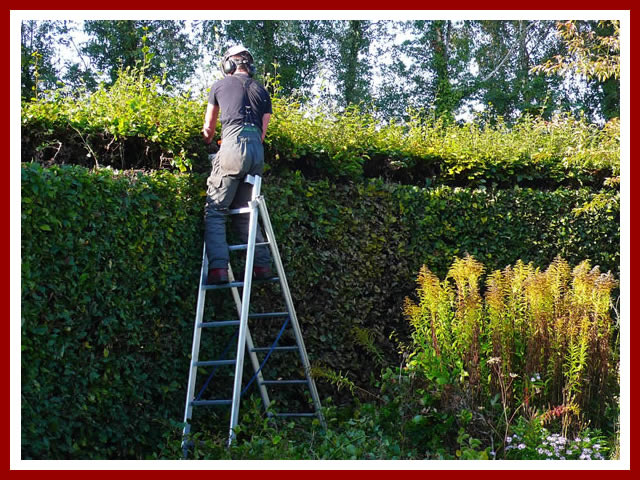 Hedge trimming & tree cutting
Taking care of your hedgerows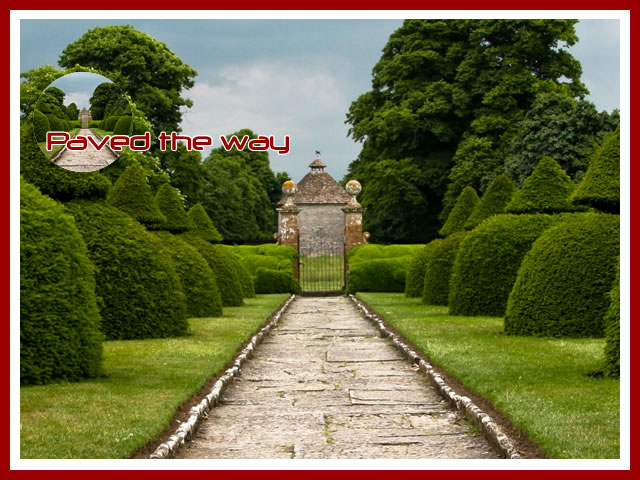 Putting the 'Love'
Back into your garden!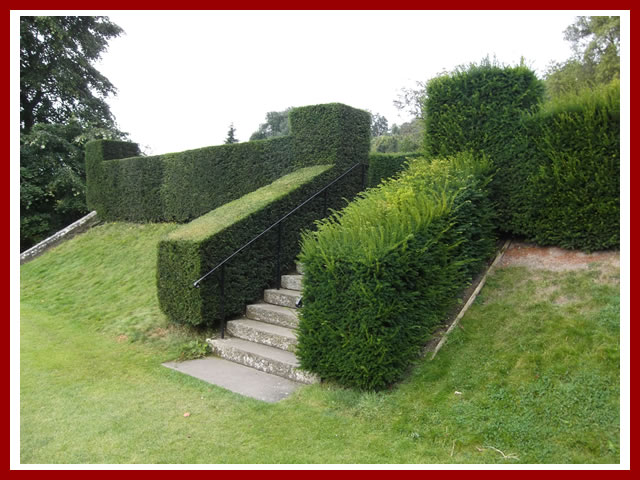 Before - Natural 'shaggier' appearance
After - Cut back 'defined & tidy' look
Hedge trimming
Most hedges eventually need trimming. Be it from the Cypress family (lawson & leylan), the Laurel family (prunus & laurus) Beech, Hawthorn or Griselinia. The time frame depends on two variables:
Your own personal preference; some like their hedge to have a more natural 'shaggier' appearance. While others like to have it looking tidy and 'defined'.
Growth rate; this is down to the type of hedgerow you have. Some grow slowly, while others develop quickly. While others (like Bamboo) can take years to get established, and them explode into growth
We will trim back your hedge just the way you want it.Obviously, we will also collect and remove all hedge trimmings, and leave the area just the way you like it.
Garden trimming & Brushcutting (bush cutting)
Sometimes certain parts of your garden can get a little out of control. Brambles and briars can become unwieldy, weeds and bushes can grow out of control. Don't fret - its nothing that a good trimming can't sort out! Contact us today and reclaim your garden...