Landscaping in South Dublin | Masonry - Gardening - Paving
See more: 'Before and After' gallery showcasing just some of the projects done to date
From Ballsbridge to Dun laoghaire, and Donnybrook to Stepaside, we have a range of work done throughout the south Dublin and Wicklow area.
Landscaping: from Middle Dutch: "Improve the aesthetic appearance of an area by changing its contours, adding ornamental features, or planting trees and shrubs."
Landscaping and paving
Paved area and steps leading to pebble pathway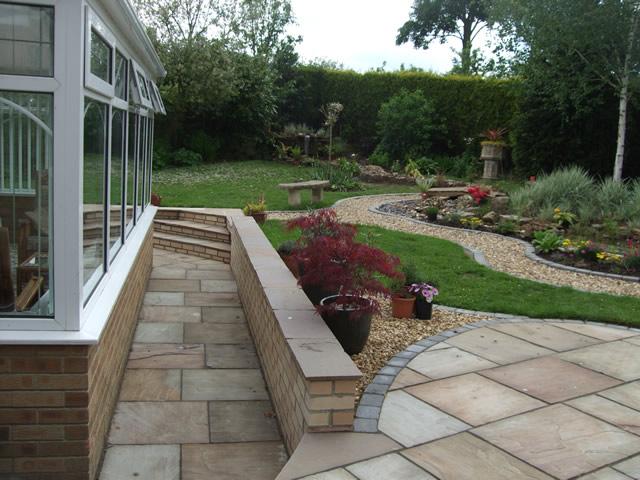 Landscaping project. Paving - Decorative pebbles - Brick edging
Designing your garden, along side you the client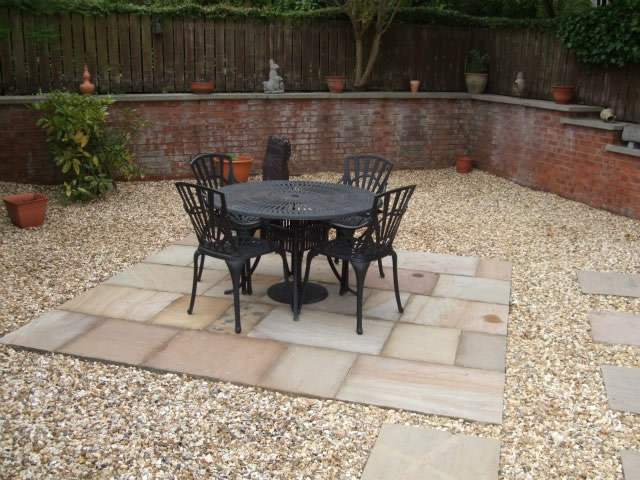 Patio set centre to create stable seating area
Patio surrounded by decorative stone chip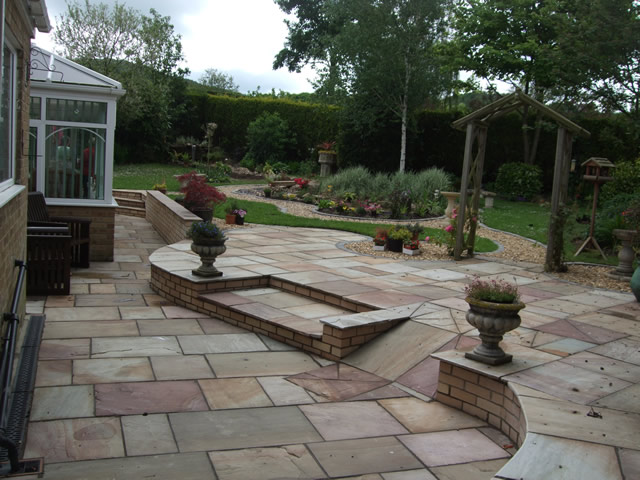 Split level paths, garden and patio areas
Curved garden path throughout lawn and garden beds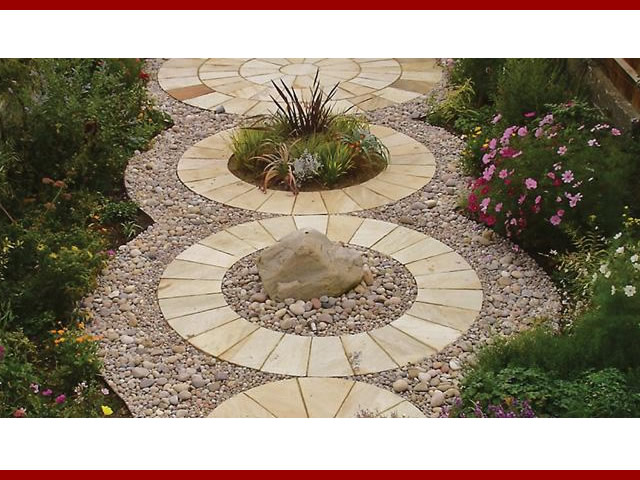 Four separate landscaped circular centre pieces
Plants and stone placed in centre of circular surround to create points of interest
Patio and paving area leading to decorative pebble
Decorative pebbles make for a low maintenance garden
Dark slate paving and patio with garden path to side
Garden designed for client in Killiney. Split levels leading to rear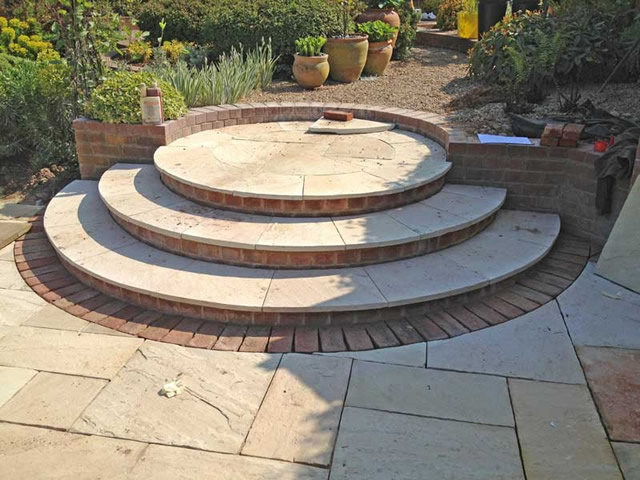 Landscaped paved circular steps with red brick uprights and edging
Garden designed for client in Dublin 4
Curved stone walkways and garden paths
Curved paths create a 'flow', with low maintenance decorative pebbles as parking area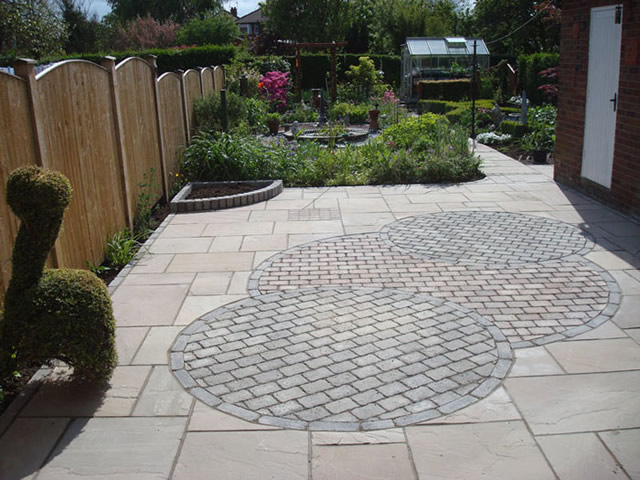 Paving with three intertwined circular brick centres
Landscaped back garden - Paved and bricked area for side garden in Donnybrook
Things to consider before you start.
Get inspired! See links for inspiration on our Garden Design page, or click on the image below to see some great ideas from Pinterst.
Once you feel inspired and have some general ideas down you then need to consider your budget, and the following:
Make a list of your needs and wants
Do you need an out door play area for your growing family (somewhere for your kids to play perhaps)?
Do you want a 'working' garden, maybe where you can grow vegetables or herbs?
Do you need a 'entertaining' area like a patio etc, where you can sit with friends and family during the summer evenings?
Or, do you need some combination of the above?
Understand 'aspect' and wind direction
The design and layout of your outdoor space should take into account what the sun and wind do at different times of the day, and indeed different times of year. Building a patio in a shaded and windy area would not be such a good idea. Just a little thought regarding this can make all the difference.
Incorporate a focal point or points
Every good garden design should have either one, or a series of focal points. It can be a range of different things, be it a pond or water feature, vibrant plants, a tree, or shrubs. These points are excellent at drawing the viewers eye and moving it through the landscaped area.
Lighting can also be a very clever way of changing the feel of the garden come night or dusk.
Think about having defined areas
Small raised walls, sleepers, a course of brick, or split levels to your garden can all help to achieve this. Having defined areas ('this is the entertainment / patio area', 'this is the lawn area') can create a sense of 'journey'.
Other considerations
Drainage; are there wet or soggy areas in your garden. If so, what do you want to do with them?
Sloping or flat; consider how a sloped garden can effect its over all use.
Soil type; sandy or full of dense clay?
Buildings; how will the design tie in with existing buildings?
Boundaries; natural or man made.
Access; think of the practical things, can you get your wheelie bin around and into the shed?
Flowerbeds / Planting areas; Where? Consider aspect and shelter / shade?
Views; is there a beautiful view that you which to keep and not interfere with? Consider the trees or plants you set which may grow to block this view.
And lastly
Mood; what feel or mood do want the garden to create? As mentioned above, lighting can be a very effective way of changing the mood of your garden (up lighting that can create flowing shadows, down lighting can create a focal point - consider the colours lighting can form).
What style would you like to achieve? Modern, traditional, simple, open?
See our 'Before and After' gallery showcasing just some of our projects done to date