Below you can see the process involved in building a water feature in your back garden. This one was constructed using red brick, in order to compliment the existing building. You can use many different materials when building, with my own personal preference been stone (there is a greater range of colours and 'textures' available. Can also be used to create a 'softer' look).
The pond itself is circular, which is complemented further by the curved lines and circular design incorporated into the rest of the garden. The 'edge' of the patio area is built using the same red brick, with the surface 'walked on' area done in a lighter brown cobble/brick, to match the house. This space is further defined by using a darker brick on the edge of the paved area.
Again, notice the circular steps which joins the patio to the garden. And finally, a full circle grass area was put in and edged with the same darker brick. Although not depicted in the photographs, the rest of the garden was also set in grass, but of a different type - which gives the area a 'two tone' coloured effect. One been a rich green grass, while the other has a slightly more yellow hue to it.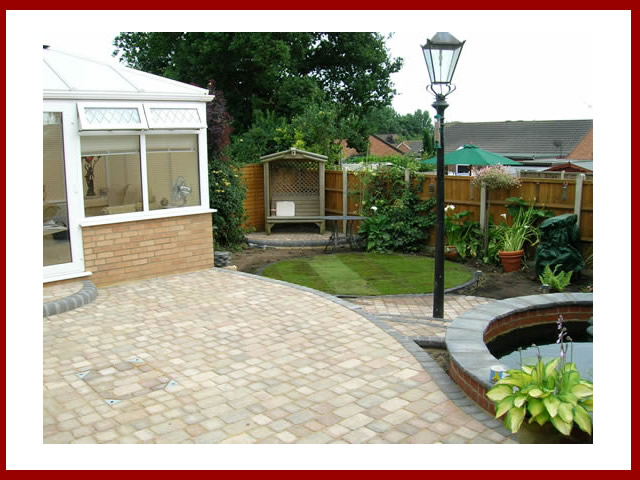 Garden pond and patio - Finished
Landscaping project in Dun Laoghaire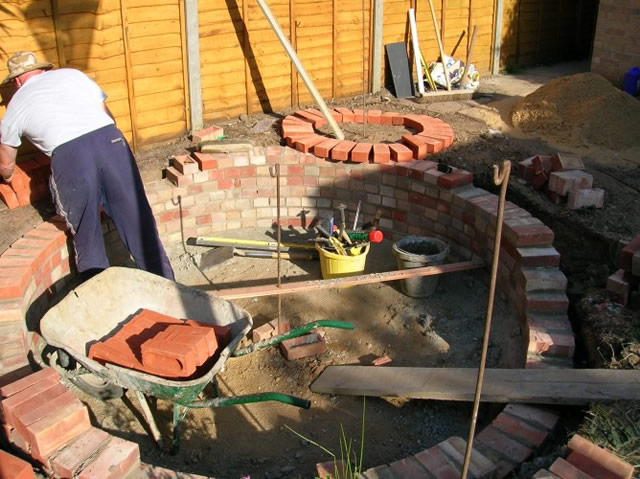 Constructing circular brick pond
Landscaping - Garden water feature - Dun Laoghaire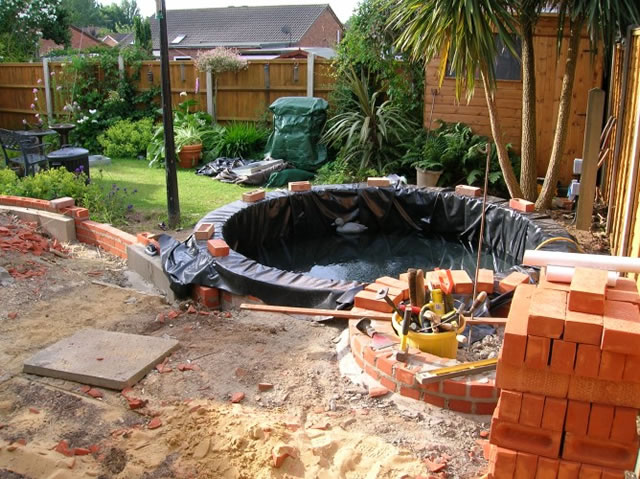 Lining with water barrier
Red brick pond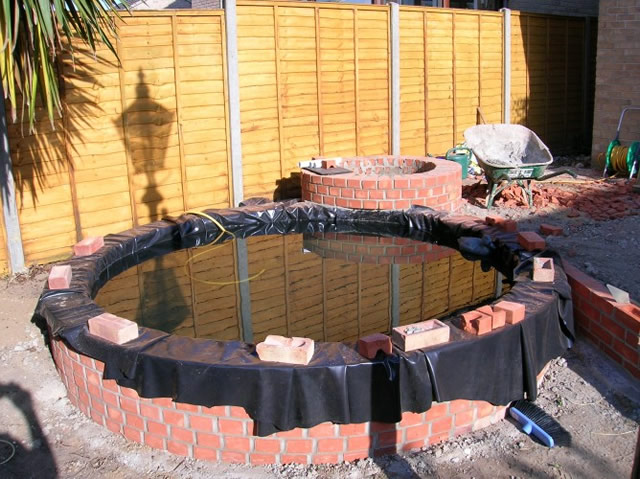 Main pond filled with water
Raised circular surround for pump and to create a fall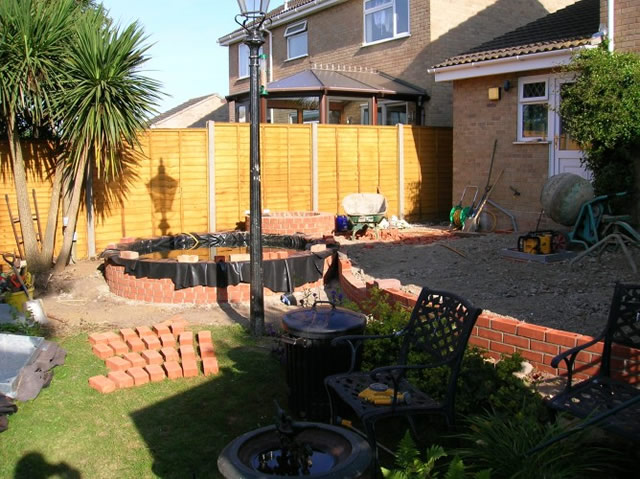 Small garden wall built
Forms outline of patio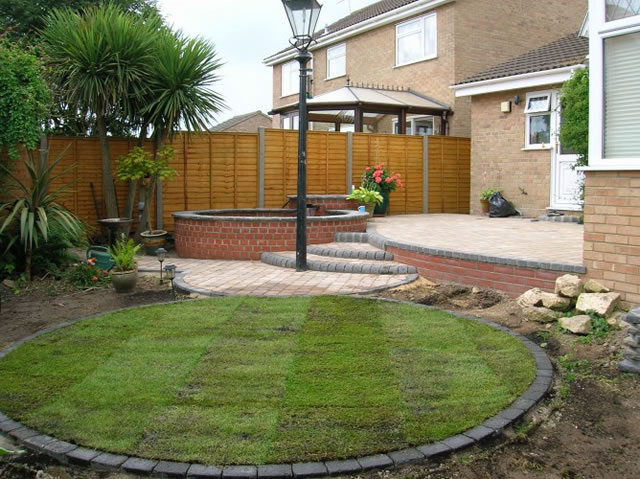 Steps and patio built in
Grass laid in circular shape to complement the rest of the design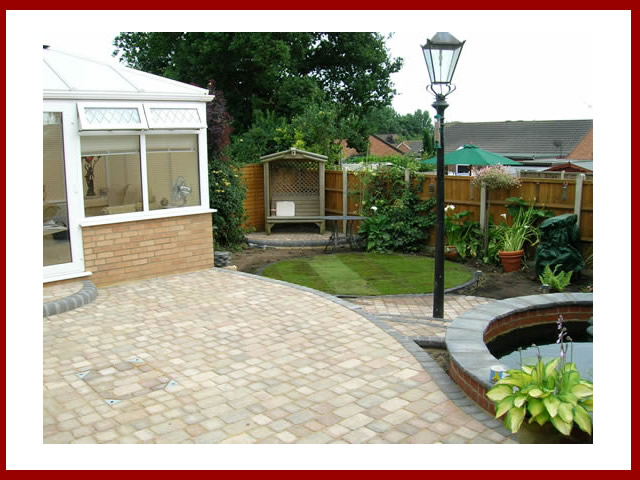 Finished project
Landscaping: Pond, steps and brick patio - Dun Laoghaire