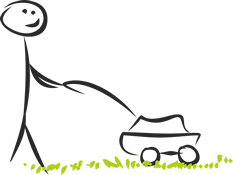 Nothing beats the smell of freshly cut grass, the smell of summer. We love it! But cutting the grass regularly might not be feasible for you. That's where we come in...
Grass cutting | Garden Clearance | Hedge & Tree cutting | Driveway & patio cleaning | Graffiti removal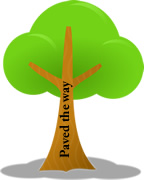 Whether you need a dying branch of a tree removed or indeed the whole tree itself, we can help. If access for removing the branches is a problem, we can cut and...
Garden Clearance and Maintenance
Here @ Pavedtheway, we offer a full range of Garden Maintenance Services that will keep your garden looking simply fantastic, no matter what the time of year!
So whether you have a private resident, or manage a commercial premises within the Dublin or...

We offer an environmentally friendly graffiti removal service covering all of the Dublin area. Using either Soda Blasting or Sandblasting, all types of graffiti can be removed...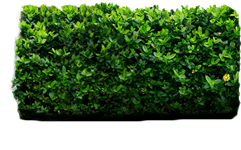 Most hedges eventually need trimming. Be it from the Cypress family (lawson & leylan), the Laurel family (prunus & laurus) Beech, Hawthorn or Griselinia...
Driveway and patio cleaning
Over time, grime, dirt, moss or algae can take hold on your driveway or patio. But fret not! Using simple techniques, we can restore your driveway to its formal glory! Get in touch with Pavedtheway today