Grass cutting ~ Lawn and Garden maintenance
Areas coverd: Mount Merrion | Ballsbridge | Rathmines | Donnybrook | Ranelagh | Dundrum | Churchtown | Blackrock | Foxrock | Killiney | Dalkey | Dun laoghaire | Leopardstown and Stillorgan.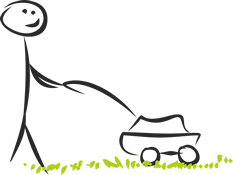 Nothing beats the smell of freshly cut grass, the smell of summer.
We love it! But cutting the grass regularly might not be feasible for you. That's where we come in.
Now, we wont be using a scissors like Kevin below! But we do like to take care with it and get it just so. Yes, its only grass, but there's nothing quite like a well manicured lawn, it just feels good.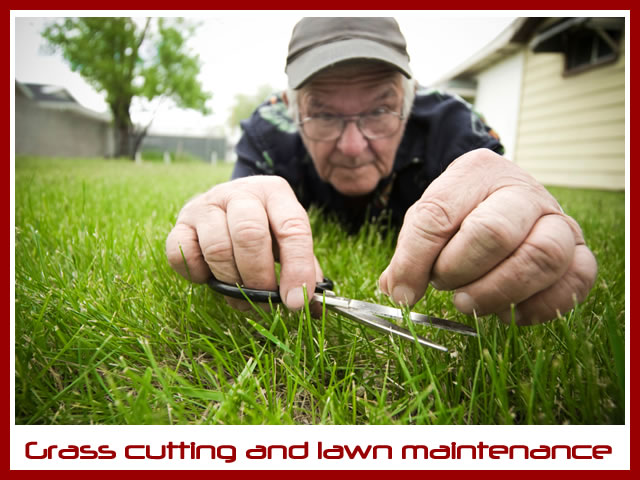 There are have two options that you can avail of:
We are happy to cut your grass at an agreed on, and continuous basis.
Or sporadically, as the need dictates.
Advantages of a scheduled grass cutting program: whether you are there or not, you can be guaranteed that we will maintain your lawn through out the summer season. It can be scheduled so as to happen automatically.
Advantages of a sporadic grass cutting program: You decide exactly when to get it cut. You can let it go for that bit longer, or, decide to cut it yourself every now and then as the mood suits. Feel free to contact us today to discuss your needs.
Weeding and weed control; be it in your raised and ornamental flower beds, or around your shrubs and garden plants - we offer a complete weeding service and can have your flower beds looking just te way you want it.